Sulfivendange Noix de Galles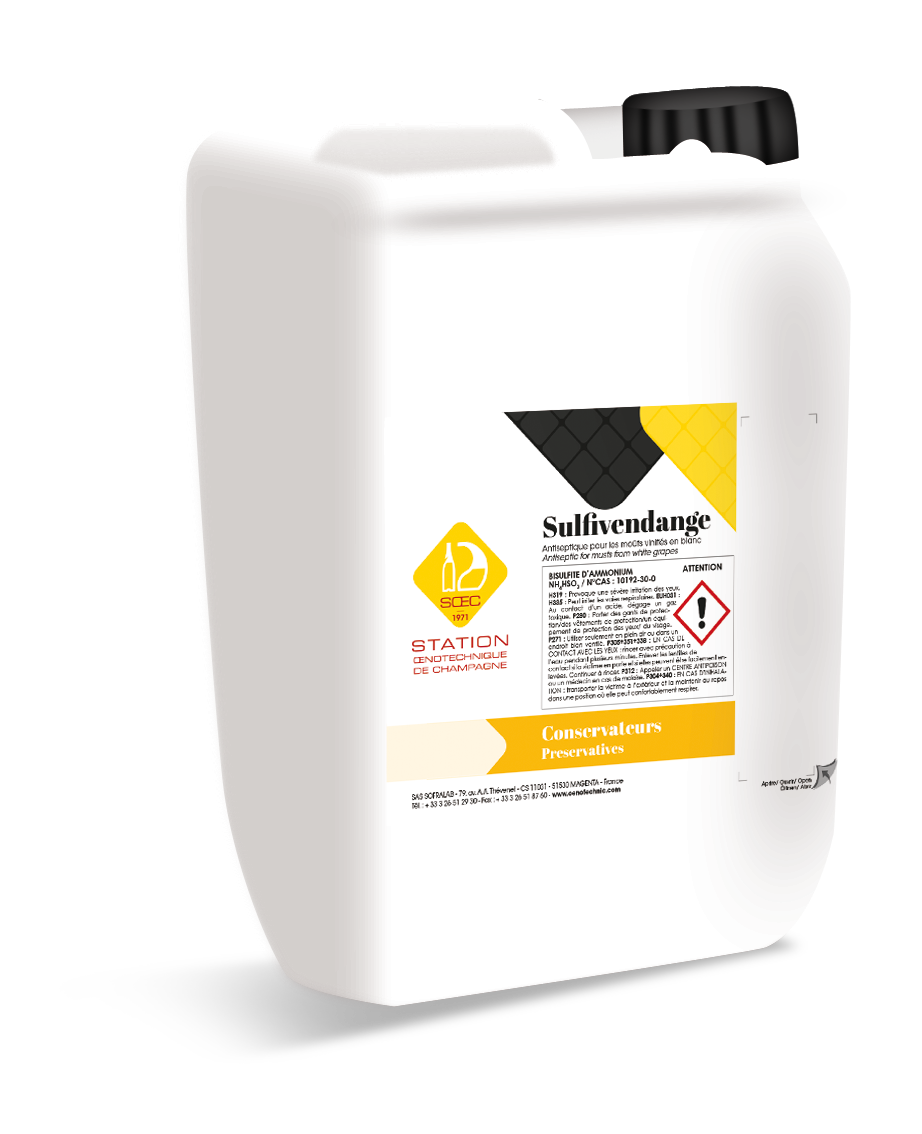 Sulfivendange Noix de Galles
Simultaneous must sulphiting and addition of tannin
CHARACTERISTICS
With the SO₂ presence:
Selects or inhibits yeasts and bacteria.
Destroys or inhibits strongly oxydases.
Prevents the oxidation of polyphenols and aroma precursors.
Furthers the debourbage delaying the fermentation start.
With the tannin presence:
Presents a certain antiseptic power.
Agglutinates the protein excess and furthers the clarification with a light fining.
Reinforces the must solidity during rainy or cold years.
Sulfivendange has been proving its efficiency for many years now.
Dosage
Cuvée de blanc de blancs : 5 cL/hL.
Cuvée de blanc de noirs : 6 cL/hL.
Tailles : 8 cL/hL.