SOEC® 39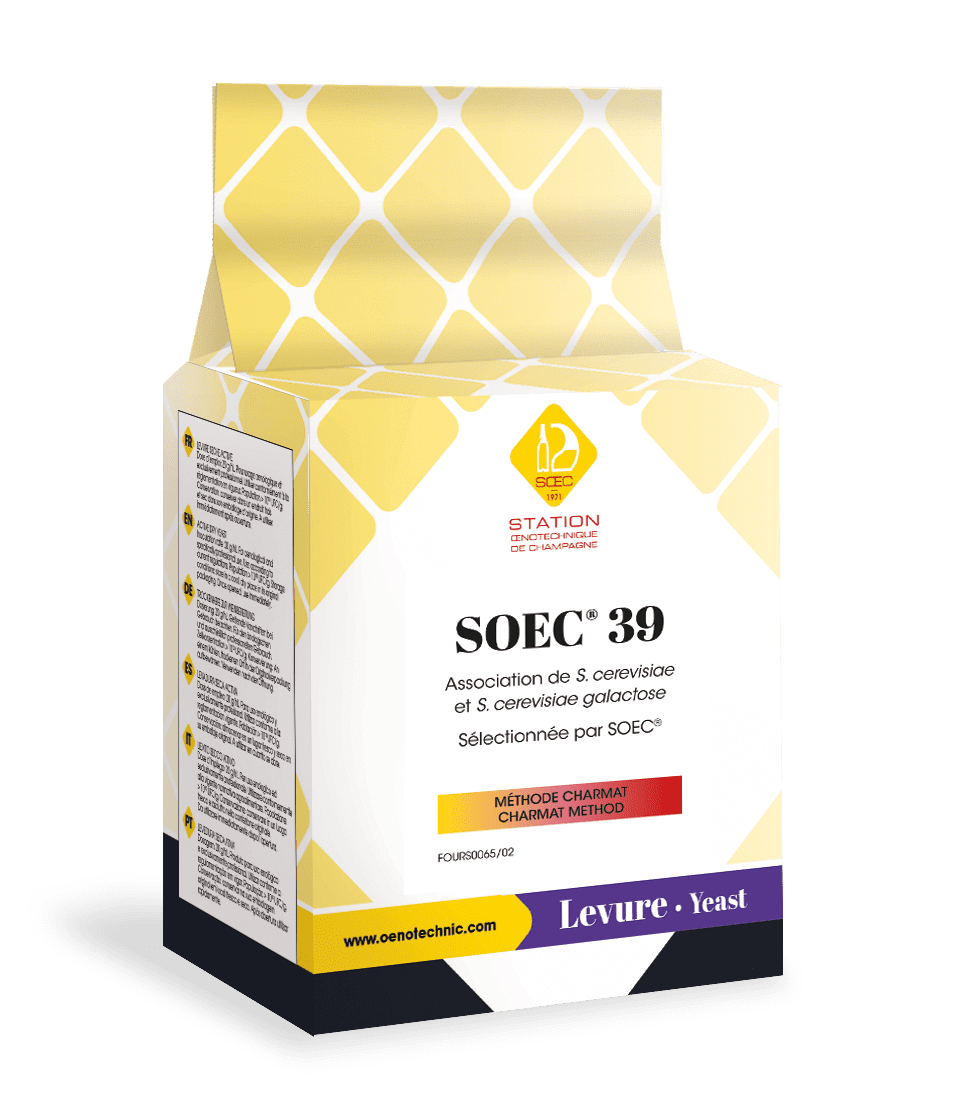 SOEC® 39
Yeast for the production of sparkling wines produced by the Charmat method (closed tank)
Characteristics
Combination of killer yeasts (Saccharomyces cerevisiae galactose – and Saccharomyces cerevisiae) developed and selected for their fermentation potential and ability to generate fresh floral aromas.
Applications
For the production of white or rosé sparkling wines produced by the Charmat method (closed tank).
Highlights terpenic grape varieties such as Muscat.
For the production of aromatic sparkling wines with fresh fruit and floral aromas such as Prosecco.