In 2015 the STATION OENOTECHNIQUE DE CHAMPAGNE® renewed its ISO 22000 certification for the manufacture and packaging of oenological products.
SOEC® meets the needs of the sector, in terms of quality and food safety.
This approach also reflects a commitment to continually improving the offer.
For many years, Sofralab – station oenotechnique de champagne® has followed a quality approach based on recognised standards.
Having been certified ISO 9001 (quality management system) in 1999, Sofralab – station oenotechnique de champagne® decided to switch to ISO 22000 in 2009, the management system for the safety of additives in the food chain.
The objective for Sofralab – station oenotechnique de champagne was to better meet the expectations of its customers in terms of food safety, by demonstrating its control over the potential hazards and by continually providing safe and satisfactory products.
As a result, the Production, Packaging and Storage of Station oenotechnique de champagne® oenological products are ISO 22000 certified.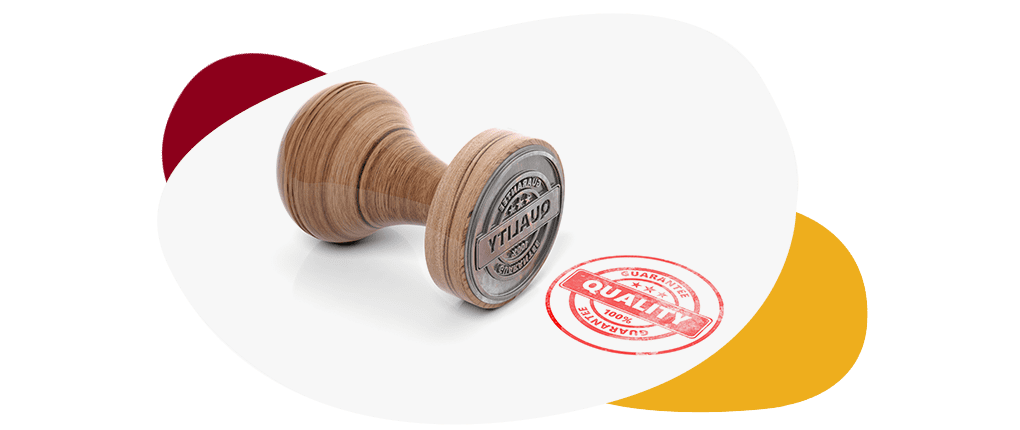 Quality – Safety – Equipement
AT THE HEART OF OUR COMMITMENT
This strong commitment is driven by a genuinely  proactive policy, which is reflected by :
• the renewal of our ISO 22000 certification since it was acquired in 2009
• obtaining Bio by ECOCERT certification for our organic products.
• Modern investments in production, logistics and IT to optimise hygiene, conservation, and traceability conditions
Training – Team Information
All men and women who form our teams and in particular those who work in production are trained to follow strict hygiene rules. In connection with the requirements of ISO 22000, we provide them with information about all of the safety issues that may arise. Our system is also regularly assessed and updated with the collaboration and the involvement of each of us.
Complete Traceabiliy
Station Oenotechnique de Champagne® oenological products are managed with complete traceability enabled by the numbering of batches on end products and raw materials, and by the reliability of its ERP system in regard to traceability. The batch number on each product allows you to trace the whole process in detail: the raw materials used for production, the suppliers, the production conditions, the transit warehouses, etc.
The numbering of lots on raw materials also enables you to control the traceability of products manufactured with the latter, and this up to the end customer.