Vitilevure DV10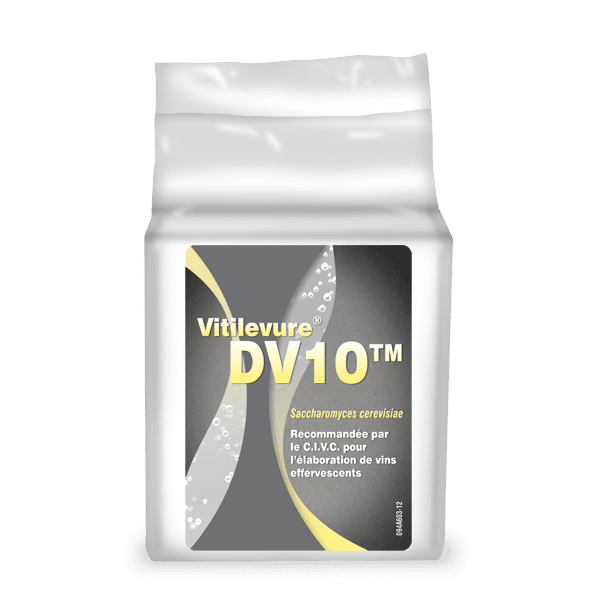 Vitilevure DV10
Selected yeast, approved by the microbiology laboratory at the "Pôle Technique et Environnement" of the CIVC (Epernay, France)
CHARACTERISTICS
VITILEVURE DV10, due to its oenological and microbiological properties, is particularly suited to the harsh conditions found in white varietals that are used as base wines in the production of sparkling wines, and which generally have low levels of nitrogen.
APPLICATIONS
VITILEVURE DV10 produces wines that are delicate, round, balanced, with subtle fruit aromas. These qualities are also required for fermentation in bottle.
VITILEVURE DV10 is also very effective to restart stuck fermentations.
Dosage

Rosé and white winemaking: 20 - 25 g/hL
Red winemaking: 25 - 30 g/hL