Phosphate Composé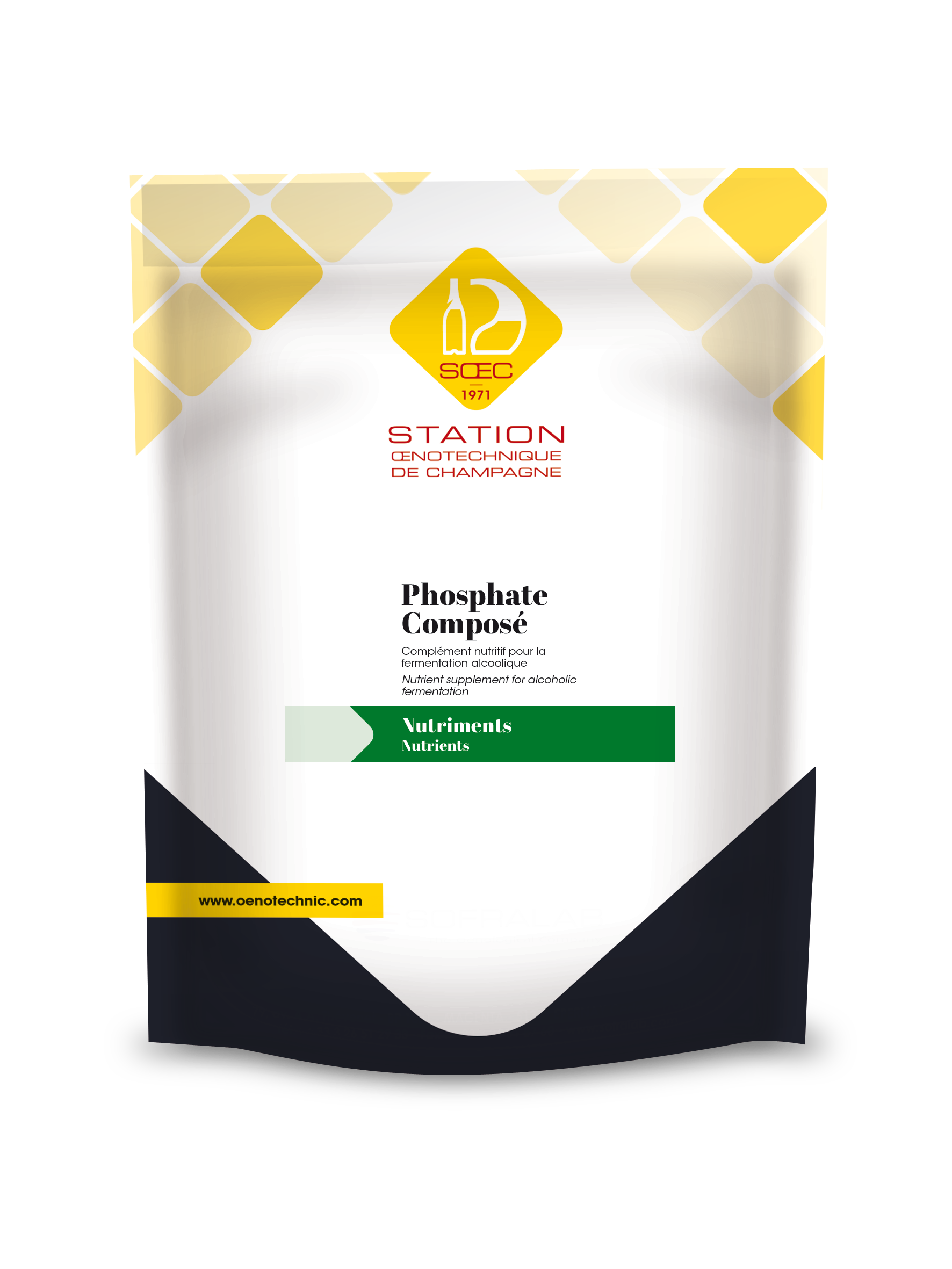 Phosphate Composé
Nutrient supplement for alcoholic fermentation
CHARACTERISTICS
A nutrient blend for yeasts consisting of diammonium phosphate and thiamine. Helps prevent sluggish or stuck fermentation. Especially recommended when preparing tirage yeasts for secondary fermentation in bottles.
APPLICATIONS
PHOSPHATE COMPOSE can be used:
on musts during alcoholic fermentation.
on wines during secondary fermentation for the production of sparkling wines.