SOEC® 1971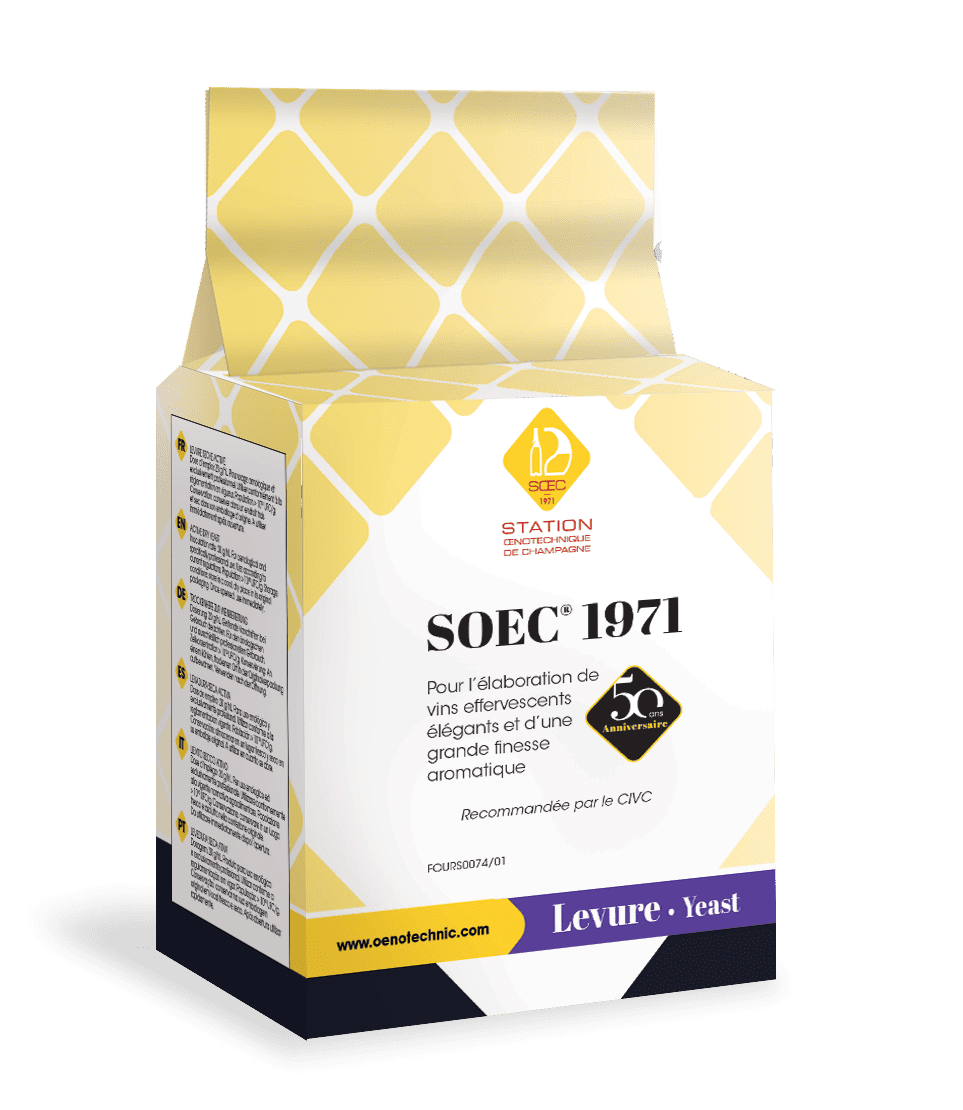 SOEC® 1971
Yeast for the production of elegant sparkling wines of great aromatic finesse
CHARACTERISTICS
SOEC® 1971 is a strain of Saccharomyces cerevisiae galactose providing:
– excellent fermentation properties needed to complete the fundamental stages involved in making sparkling wines.
– fruity, fresh and balanced sparkling wine profiles.
SOEC® 1971 is a strain that was selected, tested and approved by the microbiology laboratory of the technical and environmental department of the Interprofessional Committee for Champagne Wine (CIVC).
APPLICATIONS
Production of sparkling wines.
Traditional method, ancestral method, closed tank method (Charmat method)