SOEC® 7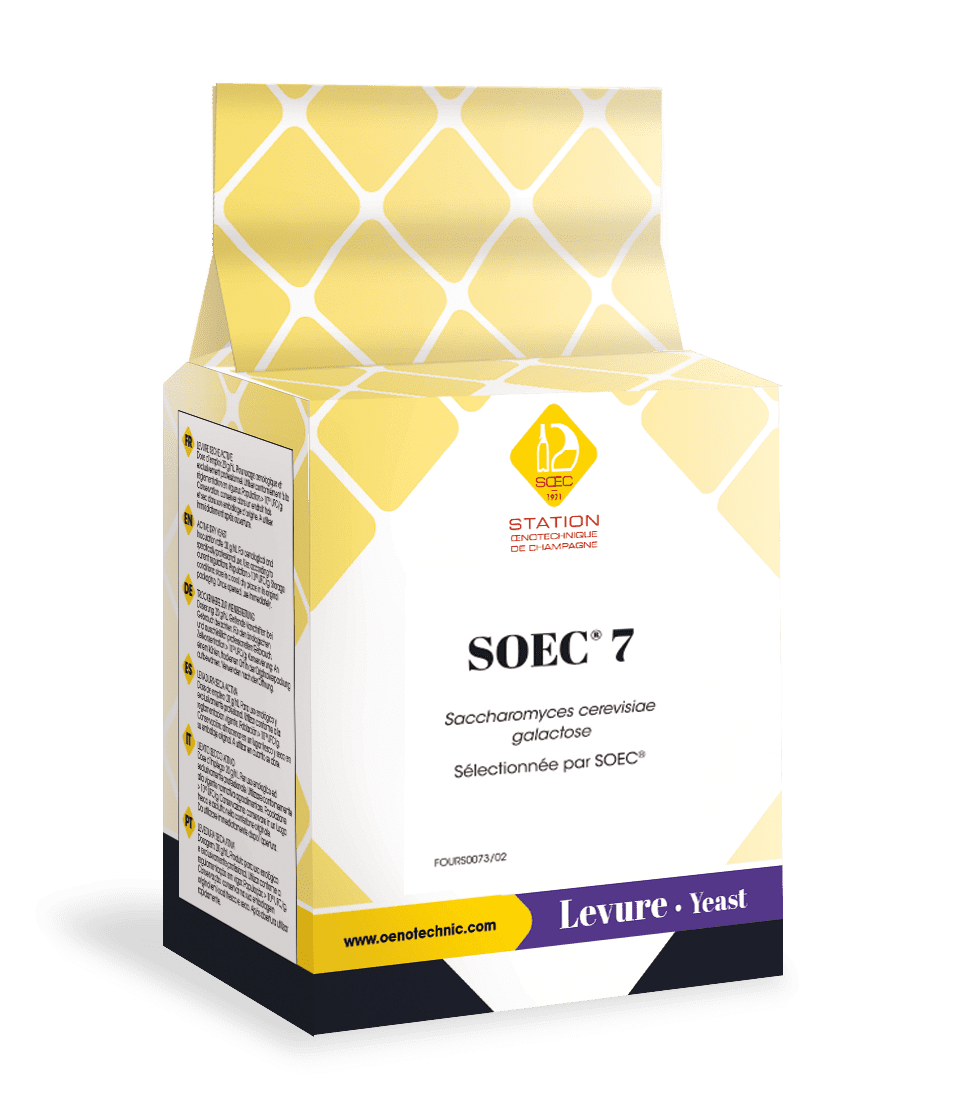 SOEC® 7
Yeast for the production of high quality sparkling wines
CHARACTERISTICS
A yeast that originates in the vineyards of Champagne- Ardenne. Saccharomyces cerevisiae galactose – (fomerly bayanus) is selected for its fermentation characteristics and organoleptic qualities that are required when producing sparkling wines of the highest quality. Good fermentation performance under difficult conditions (low pH, low turbidity, high pressure). Enables the production of wines that offer great aromatic finesse with perfect gustative balance.
APPLICATIONS
Elaboration of sparkling wines.
Traditional or Charmat (closed tank) methods.